The "Train & Explain" Video Industry Entered Warp Speed in 2020. This Is How You Capitalize In 2021...

Brand New Mobile Recording & Screen Capture Video Technology
"Brilliant" Video Editor Makes Creating "Train & Explain" Videos A Breeze, With Mobile Recording & Screen Capture Technology. 
Easily capture, record, edit, and create the videos you want to share...
Capture Video Anytime, Anywhere With NEW Mobile Recording Capabilities
​
Complete Blank Canvas Editor for limitless possibilities
​
Updated User-interface for smooth, fast, flexible video editing
​
Perfect for creating E-learning Video Courses & Tutorials
​
Jam-Packed with Must-Have Video Editing Features
​
Built-In Text-To-Speech Engine with Language Translator
Cloud Based for Maximum Compatibility on All Operating Systems
​
Automatic Transfer of Mobile Recording to Your Media Library
​
Sell ANY Video you Create For 100% Profit (Commercial License Included)
​
Screen and Live Voice Recording
​
Unlimited Projects at A Low One-Time Fee

According To Stratistics MRC,
The Global E-Learning Market Was
Estimated To Be An Astounding $398 BILLION By 2026
(From $176 Billion In 2017)! 
2020's Events Have Dramatically Accelerated This Forecast...
It's Evident The E-Learning Industry Isn't Going Anywhere. In Fact, It Is One Of (If Not)
THE Fastest Growing Segments On The Internet PERIOD!
Everyone can tap into this ever-growing market and create a complete E-learning Video training course on ANY subject imaginable - It's not just universities and grade schools - But what we can train and explain to teach one another.
Why not establish yourself as an authority in your market using video, and create new income possibilities while sharing something you're an expert at, or something you love to do?
Anyone Can Create An Online Video Course On Any Subject.
There's No Limit To What You Can Create!
All You Need Are The Right Tools To Start Creating Your Unique Training Style Videos!
VidSnatcher 2.0 Is
Your Perfect Solution…
Vidsnatcher 2.0 opens up so many opportunities with its multi language features. Now you can profit from the ever growing multi-billion dollar, multilingual market. Start spreading your message beyond just your native language, and share with people World Wide.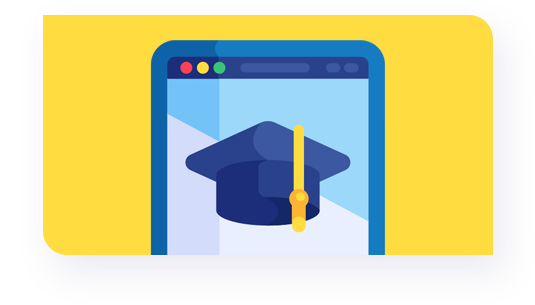 Train And Teach Engaged Users
ALL OVER THE WORLD!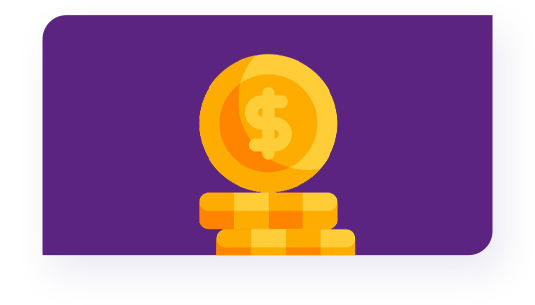 Create And Sell Online
Courses For 100% Profit!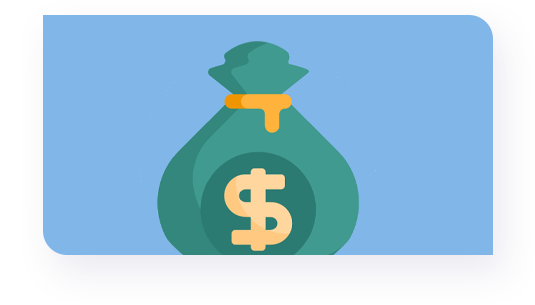 Charge Top Dollar
For Video Editing Services!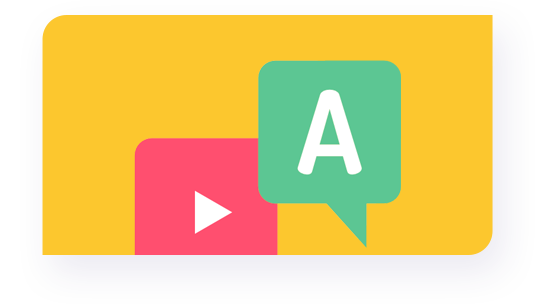 Translate Old Videos To Any Language
And Reach New Customers!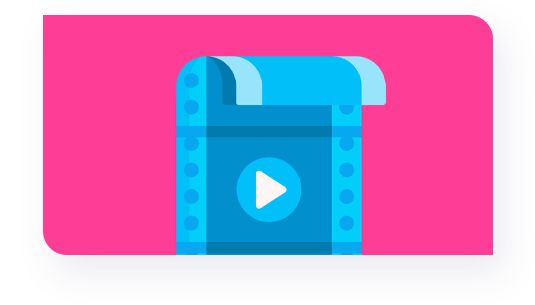 Combine And Customize Videos From Other Video Apps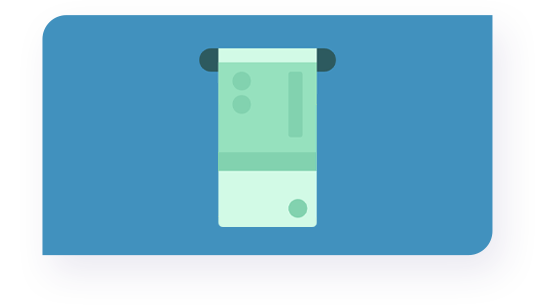 Unbeatable Value
At An Unbeatable Price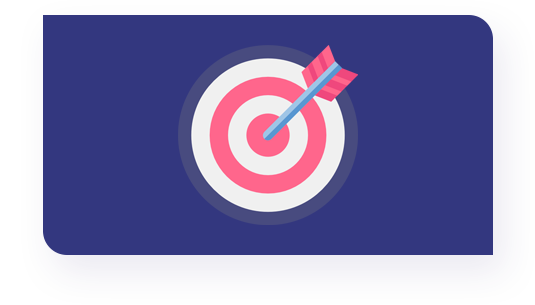 Be The Voice
Of Your Niche Market!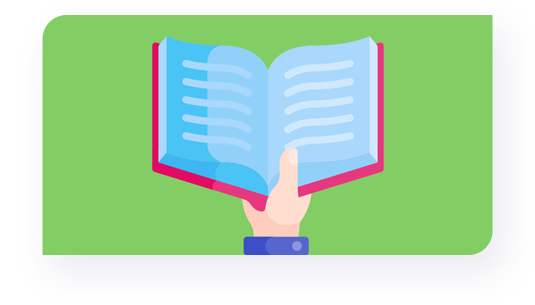 Easy Learning Curve,
No Editing Skills Required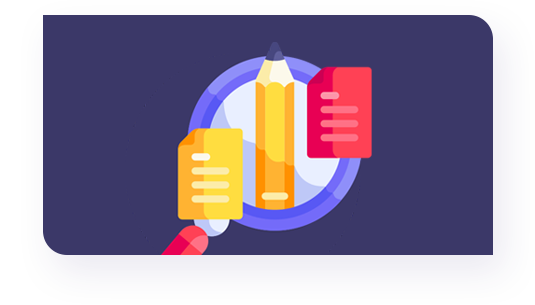 Create Video Content Your Viewers Will Love, Engage And Interact With

VidSnatcher 2.0 Can Put You On The Fast Track To Tapping Into This Massive,
Fast-Growing Market! Quickly And Easily Create Video Training Courses, Explainer Videos, And Tutorials With VidSnatcher's Suite Of Editing Tools.
Why Spend $100's On Other Video Editors With LESS Capabilities?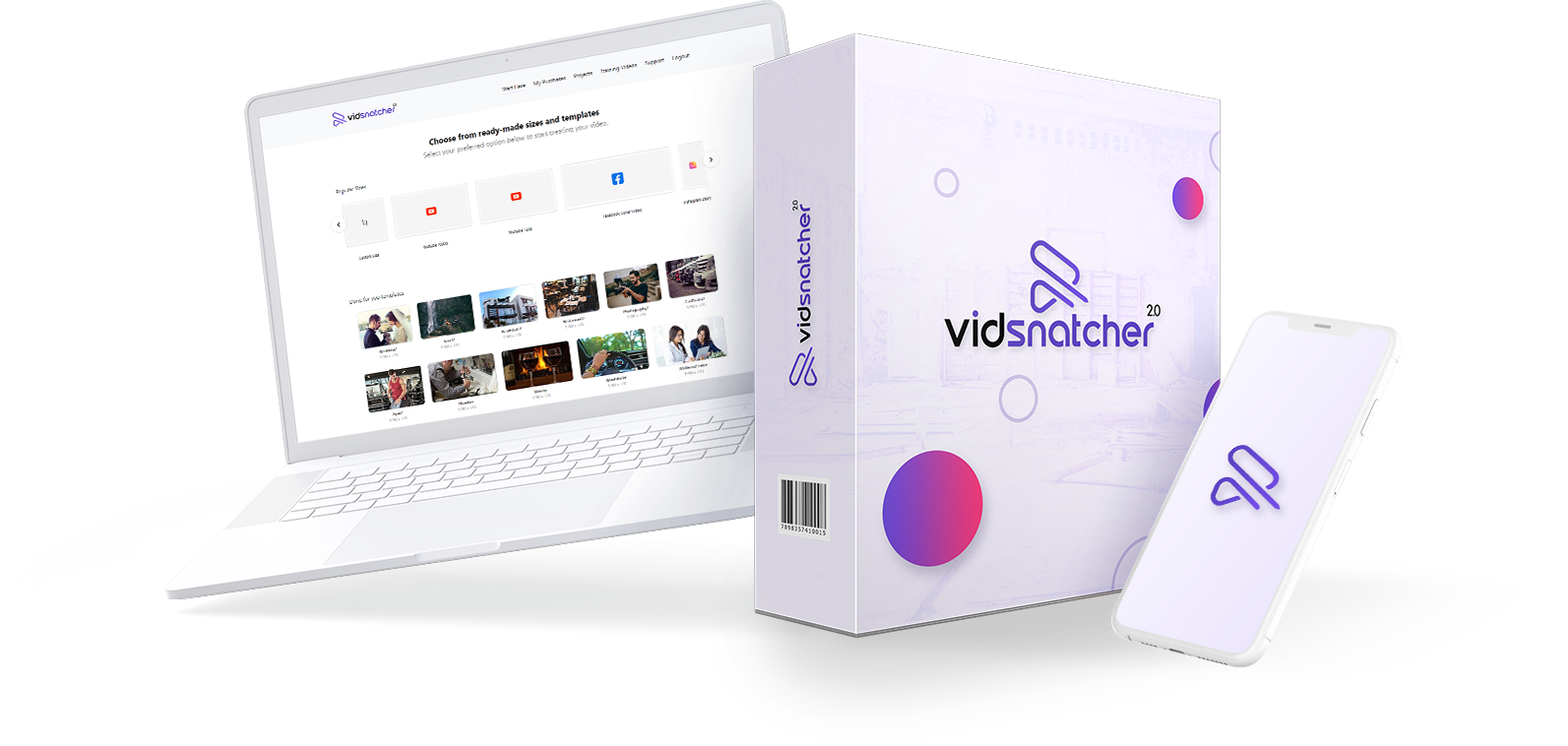 VidSnatcher 2.0 Is A Cutting-Edge Video Editor
That Every Video Marketer Will Want To Get Their Hands On. It Is Equipped With All The Editing Tools The Most Expensive Video Editors Have...
Plus Even More Powerful Features Like The
Built-In Text-To-Speech And Language Translator
– All At An Extremely Affordable Price!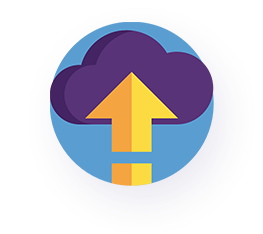 Automatic
Mobile Uploads
- Mobile recordings are instantly ready for editing in your dashboard.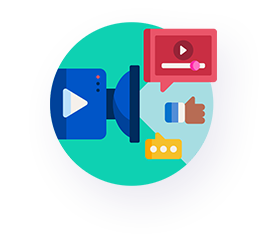 Mobile Recording
- Record videos with any mobile device with VidSnatcher 2.0 PLUS iOS and  Andriod screen record.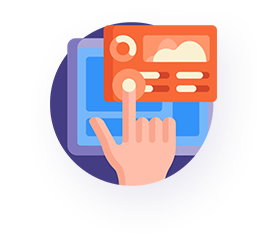 Screen Capture
- Record your entire screen, a region, window, and tab PLUS full page scrolling screen shots (panoramic capture).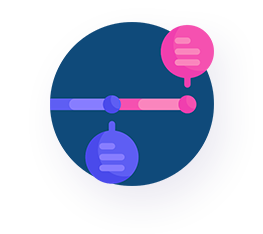 Drag-And-Drop
Timeline Editor
- Drag and drop media, add unlimited layers for easy editing.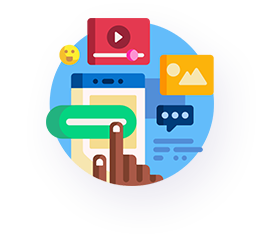 Import Media
- Import video, audio, and images from your computer or directly from an online source.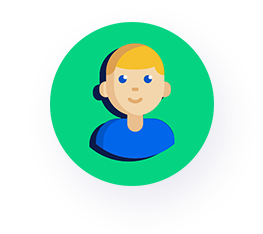 Easy Green
Screen Removal
- Remove greenscreen from any video with just a few clicks.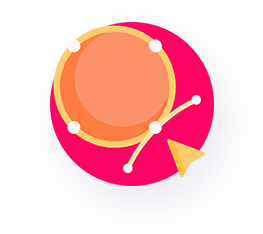 Icon & Shapes Library
- Choose from premade icons and shapes to use in your videos.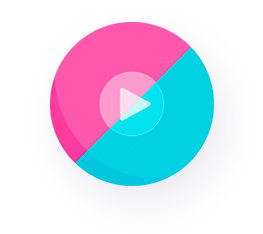 Transition Effects
- Create stunning videos with seamless transitions.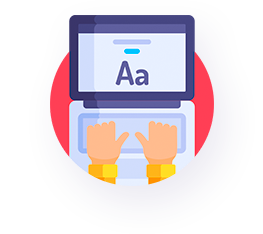 Text Editor
- Input any text font and size, in any language.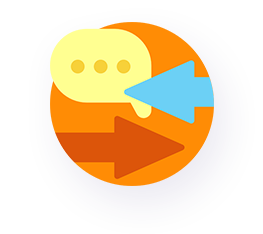 Language Translator
- Translate any text-to-speech language into a different language with accents.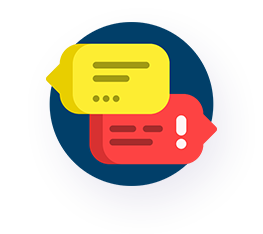 Text-To-Speech-Engine
- Instantly turn your text into a life-like male or female voice.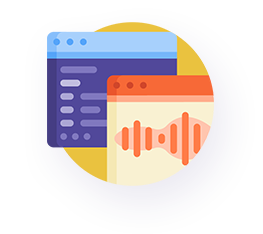 Voice Recorder
- Record and import any audio directly into VidSnatcher.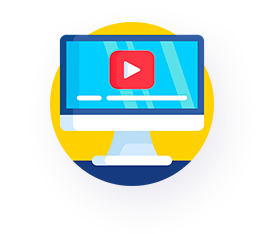 High Resolution Rendering
Render videos in FULL HD quality.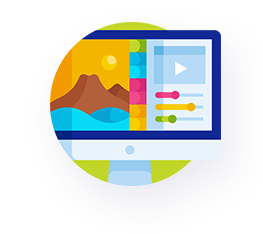 Powerful Editing
- Complete editing
capabilities such as trim, undo, redo, copy, cut, paste,
crop and more.
Watch These
Great Features In Action…


VidSnatcher 2.0 Is The Best
E-Learning Video Creation, Recording
And Editing Software For...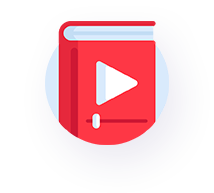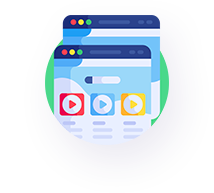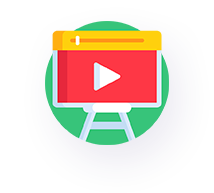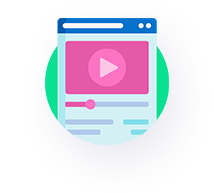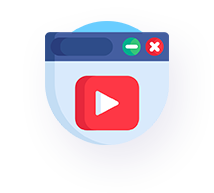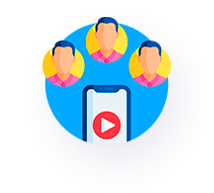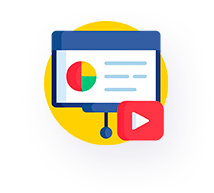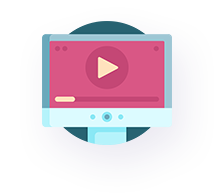 If You Want To Become An Authority In Your Niche,
You Need VidSnatcher... PERIOD!
Customize Videos From ANY Video App With VidSnatcher!
It's no longer a secret, that video is the most powerful form of media. Whether it's for marketing, informational, or educational purposes, video is the best way to deliver a message. That's why there are so many different types of video creators on the market. The chances are you own one, or many of these creation tools…
​
The problem is with most video creators you're stuck within the confines of what that specific app can do.  Whiteboard, Kinetic, 3D-Avatar, the list goes on. You can create GREAT videos with these apps, but are they really that unique when you're stuck only with what the app allows you to do?
With VidSnatcher, You Completely Open Your Video Editing Capabilities!
Import, Edit And Enhance ANY Video, OR Build Completely Unique Videos From Scratch With Our New TRUE Blank Canvas Video Editor.
The Value You're Getting
Is Unmatched!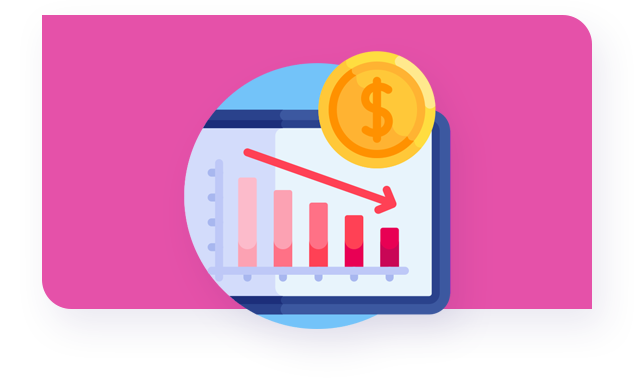 Similar Video Editing Software Can Go For $100's Of Dollars
For Each Version Of The Software.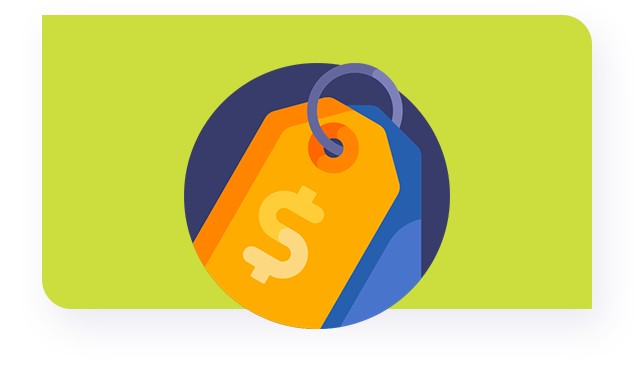 Not with VidSnatcher.
For a VERY limited time you'll pay a LOW one-time fee with ongoing updates INCLUDED!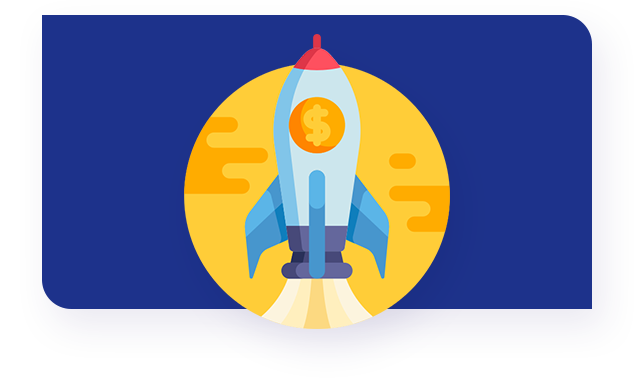 The opportunity VidSnatcher presents in the E-Learning space, as well as the overall video editing space
is ENORMOUS! Creating just one training video that makes one sale could recoup your ENTIRE investment today!
Performing One Video Editing Service For
ONE Client Could Recoup Your ENTIRE Investment Today!


We Want To Make Sure You're Maximizing
Your Purchase Today, So You're Also Going To
Get These Extremely Valuable Bonus Addons
For A LIMITED TIME!
As you already know, video testimonials are the most powerful selling tool today. Vidmonial 2 gives you the ability to capture your clients' authentic testimonials quickly and easily and then share them on your sites or anywhere that you want.
 10 Done For You Extra Templates
In Various Niches
$147
Get instant access to 10 additional high quality done for you templates with commercial rights if you pick up VidSnatcher 2.0 today.
Easily find clients who desperately need your video editing services. Unlimited use of this powerful Business Finder App.
Animated Alpha Lower Thirds
$197
Studio quality lower thirds with commercial rights that you can easily add to your projects inside VidSnatcher or with any other program. All lower thirds are in alpha format.
OVER $1,000 In
Valuable Products FOR FREE!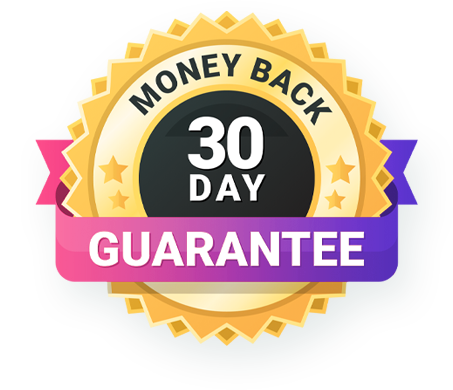 And Of Course,
Everything you see today is backed by our
30-Day
Money Back Guarantee!
VidSnatcher Commercial Is 
Yours For Only $47 ONE-TIME!


Frequently
Asked Questions
Q What is "VidSnatcher 2.0"?
VidSnatcher 2.0 is a cloud based video creation and editing software, perfect for creating e-learning online courses, training videos and marketing videos In Any Language. It comes loaded with a huge library of media assets to make your video creation workflow simple and seamless. 
Q Is This a One Time Fee?
Yes! VidSnatcher 2.0 Commercial is a one time fee.
Q Am Non Technical! Can I Use This?
Yes! VidSnatcher 2.0 is Newbie Friendly, No special skills are required... We have step by step training videos that cover all aspects of the software to get you running asap.
Q Will this work on Mac and PC?
Your operating system does not matter. VidSnatcher is a cloud based software, it software. It runs inside your internet browser so you can access it on any computer with an Internet connection. It works seamlessly with both Mac and PC computers.
Q What Is Your Guarantee?
VidSnatcher 2.0 is backed by our 30-Day Money Back Guarantee. If for any reason you are unsatisfied with VidSnatcher 2.0 within the 30 days of your purchase, just send us an email with your refund request and we will process your refund. No Questions Asked.
Q How Do We Get In Touch With You?
We believe you will enjoy using VidSnatcher, however if you face any issues, we will be here to attend to you. Send us an email to our support desk and we will get back to you ASAP!
Q How Is Vidsnatcher Different From Other Video Apps?
There are many Video creation and editing software out there, but VidSnatcher is different for a few key reasons. First is your ability to Easily create online training courses in over 60+ different languages... giving you the opportunity to tap into the multibillion dollar multilingual market. Next, VidSnatcher is affordable with features that other tools often charge monthly fees for and don't come close to what we're offering for a small one time investment.
Copyright © VidSnatcher2.0 - All rights reserved.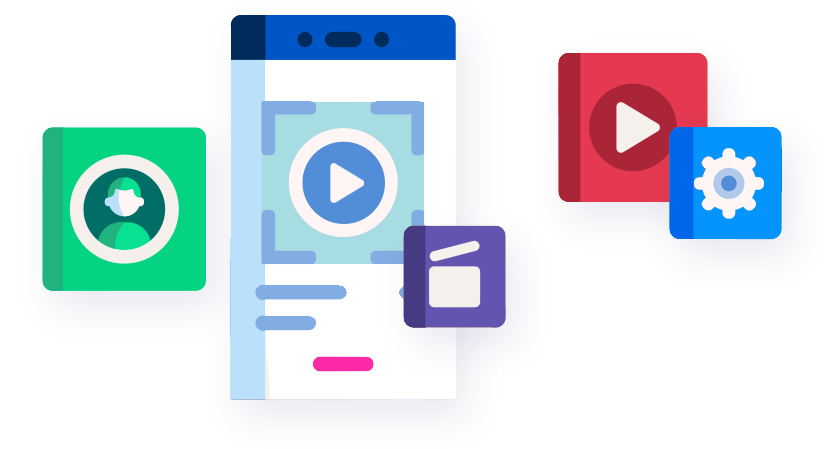 Create pixel perfect logos for your or your client's business within seconds. Simply enter the name of the business and choose from thousands of variations. Finally, download the HQ version of your logo along with vector files. It's that easy.
 Animated Background Videos
$97
VidSnatcher 2.0 includes a powerful tool which allows you to remove the green screen and replace it with these high quality animated background videos.
100 High Quality Royalty Free Background Music Tracks
$147
Use our Royalty Free High Fidelity music for your background tracks on all your videos for peace of mind. No legal issues or copyright strikes for you or your clients to be concerned about.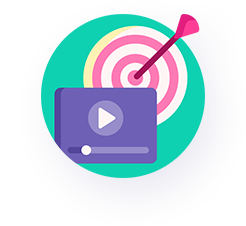 DFY Niche Video Templates
- 10 Bonus Local Niche Templates.
As a longtime user of VidSnatcher, the new VidSnatcher2 adds a lot of additional functionality. I particularly like the bonus templates as well as the pre-defined and sized social media templates. That makes it easy to quickly start your new video project tailored for Facebook, YouTube and Instagram. Additionally, all of the great features that made the first version such a standout video maker have carried over, such as greenscreen removal, the ability to separate audio from video, screen recording and easy voice-over recording, as well as the integrated language and text-to-speech functions, making VidSnatcher2 my go-to video creation app. It just keeps getting better!
"I love the layout and the professional look... easy on the eyes and every thing and all is understandable to catch onto… So well put together there.
Overall there is so much under the bonnet that is so so suitable for videographers and online video marketers. I would go further this software is just perfect for beginners and well established video enthusiasts."
"                                                                          "
As a professional video editor and motion graphics artist for 20 years now, I've come across a dozens of video creation apps through the years. But so far, I've never come across something like VidSnatcher 2. It's just amazing that a single platform can provide so many features... Screen recording, voice over recording, text-to-speech function, and my personal favorite, the green screen removal. Extremely easy to navigate and beautifully designed. It basically cuts my working hours in half. Love it!
"                                                        "
Q Is there a limit on storage?
No.  VidSnatcher offers unlimited storage of media files, complete projects, and videos..
Q How large of files can I upload?
By default, VidSnatcher 2.0 allows up to 1 GB of media to be uploaded at one time.  This assures for fast and quality uploading.  If you need to upload media larger than 1 GB you can split it and upload it as seperate files.
​
ONLY $47 ONE-TIME!  Use Coupon Code "VS2NOW" For An Additional $10 Off!
​
Use Coupon Code "VS2NOW" 
For An Additional $10 Off!